Clash Clash Bang Bang is on Earth since 2014. Clash Clash Bang Bang has released two albums and four music videos and performed over 30 concerts.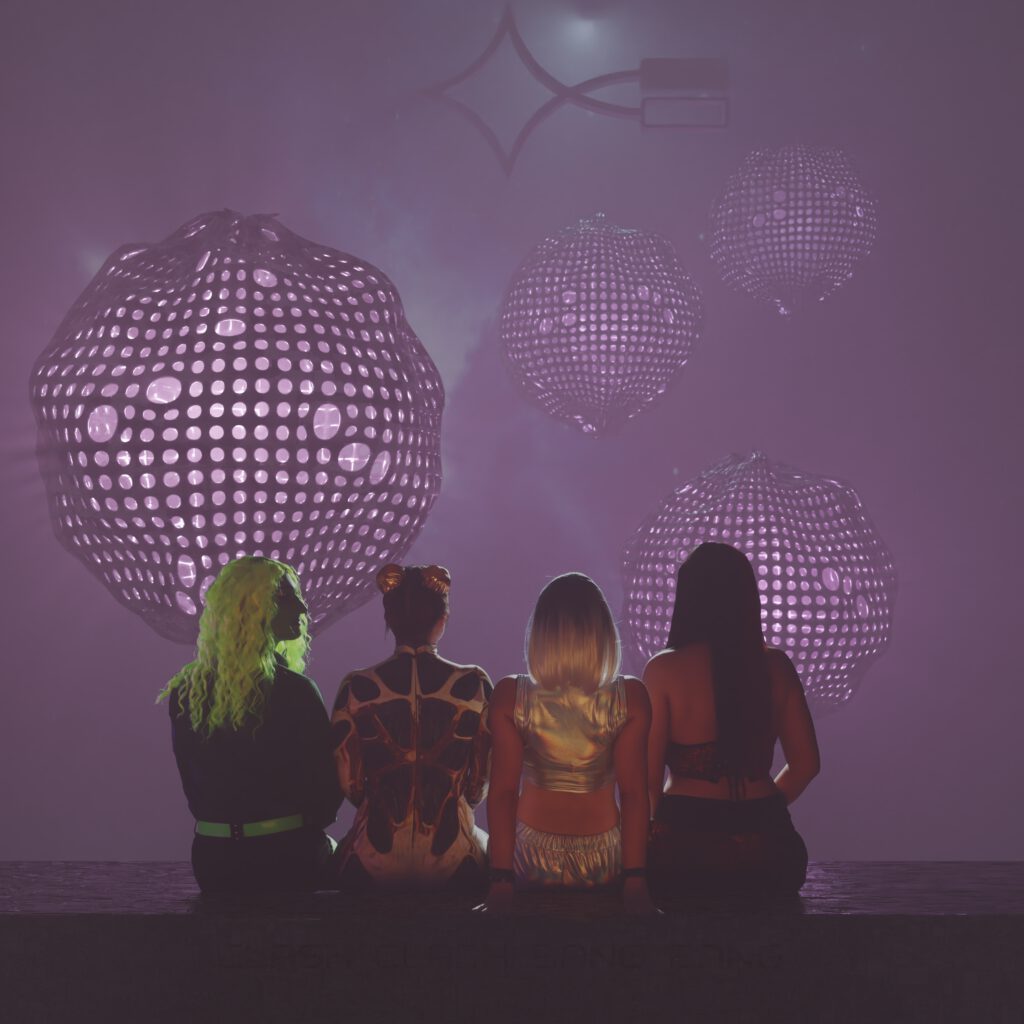 After a two-year pause, an android from Aldebaran named eli-N suddenly appeared to play e-drums. "Black Waves" was their first new song.
Their debut concert in the new constellation was on April 30th, 2022 and two weeks later they were part of Franka's Space Bar, then at the Fête de la Musique, at the release of the second Lunazine »resurrection« und beim Fest der Vielfalt. Am 16.9.2022 veröffentlichten sie mit »Evolution of Pop« den zweiten Song seit der Pause mit einem Musikvideo, zu dem die Musicalexpertin Sabrina Pankrath eine Choreographie beisteuerte.
Mit drei weiteren Gigs ging 2022 zu Ende. Am 12.3.2023 veröffentlichten sie das Artbook zu »Artificial Paradise« im Rahmen eines Festivals namens »4 Bands 4 Pumpe«.

Photo: Florian Hühn
Art Director: Lunafacious
Virtual Architect: Gasher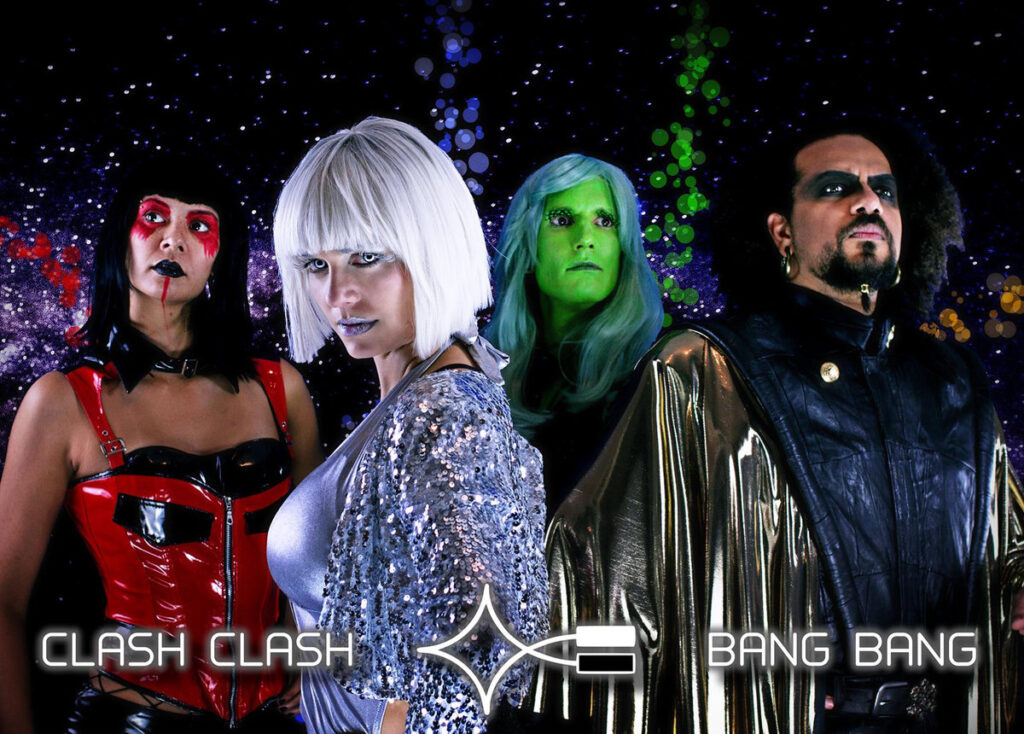 Concerts, YouTube and Radio Plays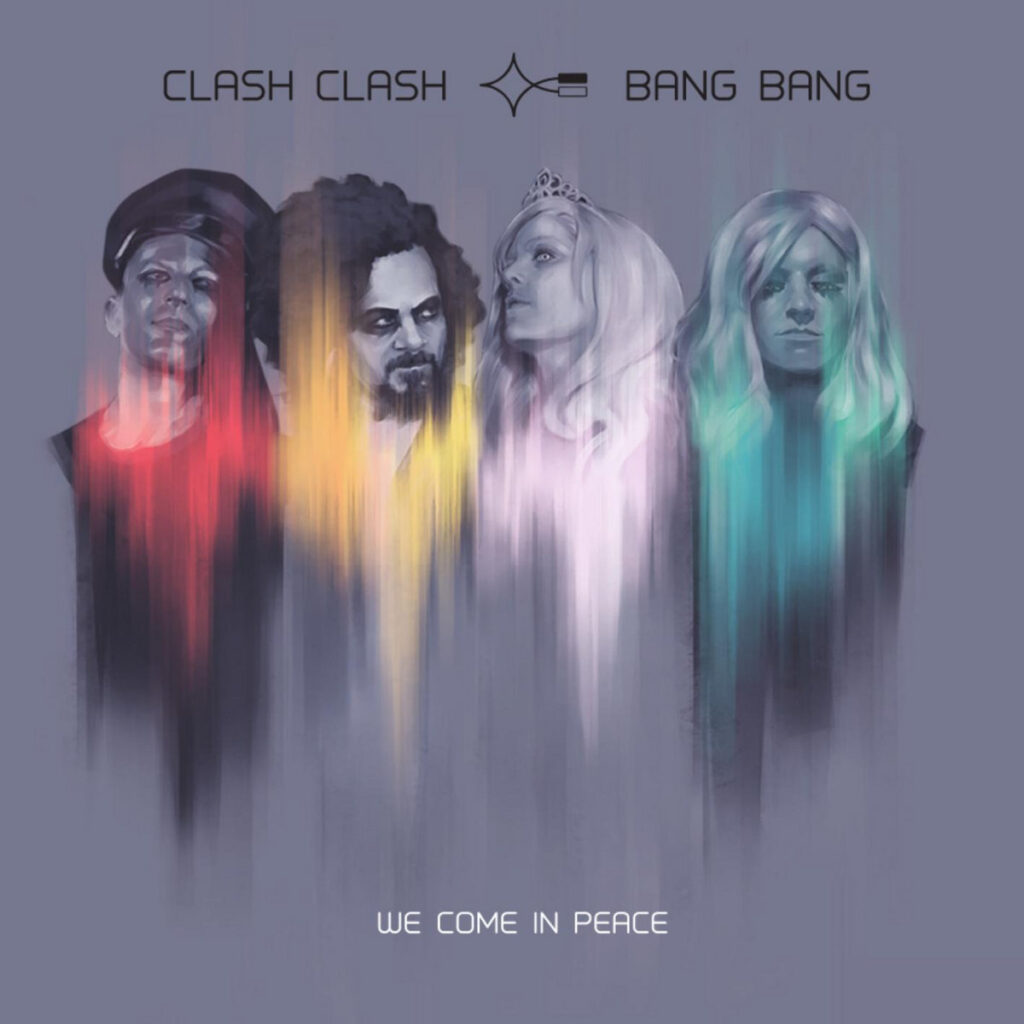 Towards the end of 2014, Alexej von Setitov (e-drums, Saturn) and Corsair (synthesizer, Mars) joined in, and Clash Clash Bang Bang was born. In January 2015, Clash Clash Bang Bang performed live for the first time, and they released their first album: Initial Contact.
In 2016, the second Clash Clash Bang Bang album was released: We Come in Peace. For the included song Android Lover, gibt es ein Musikvideo and Corsair's song Red Carpet is available as a live version.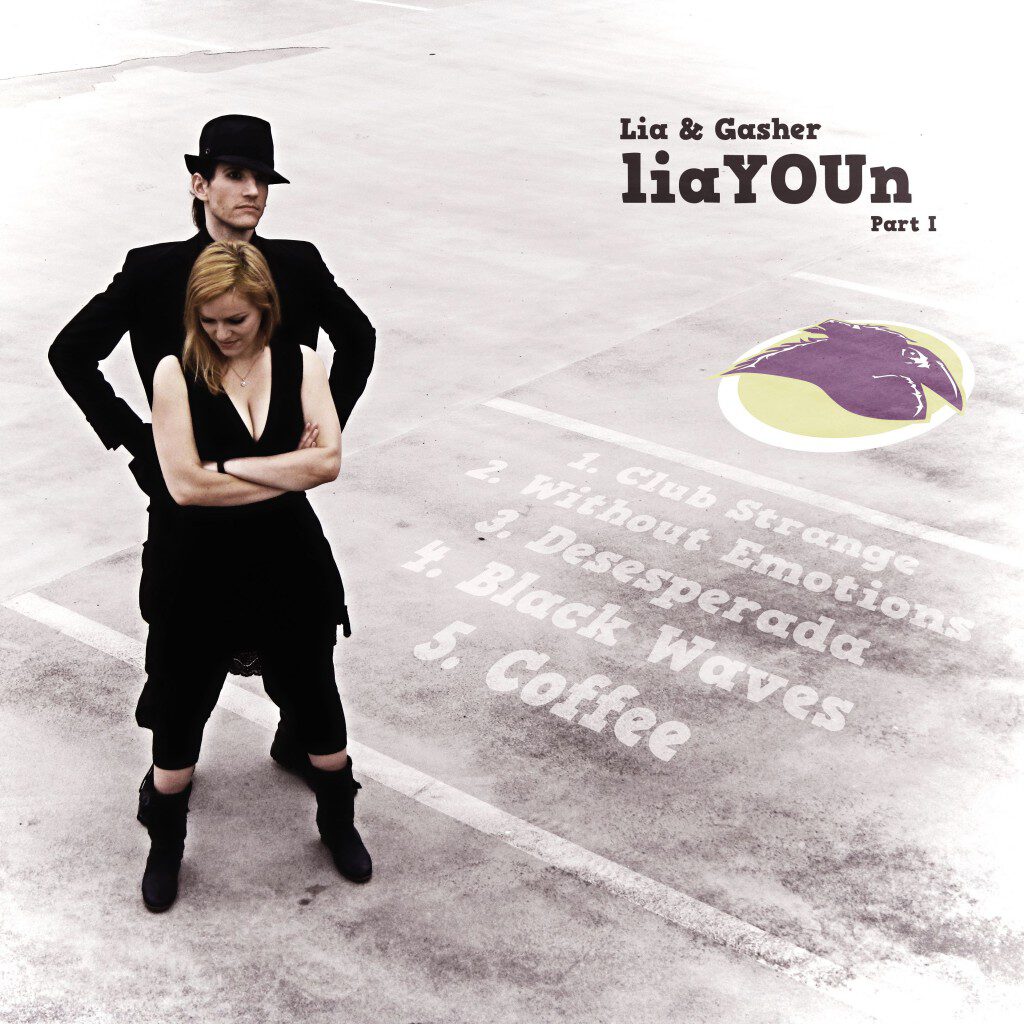 After a jam session in April 2013, Lia and Gasher recorded a few songs as a duo. They quickly realized that they came from two moons. They gave their first concert as a duo in June 2013.
They performed live four times.
Photo: Marie-Louise Müller
Art Director: Gasher